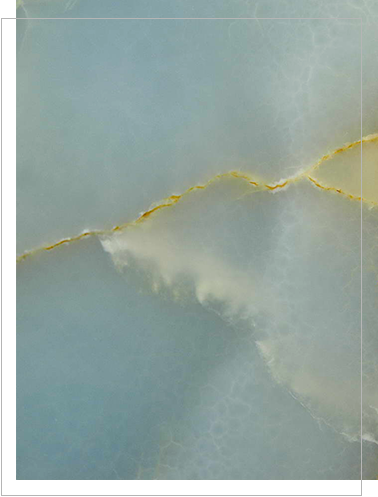 Natural
Stone
Onyxes as natural stones can be subject to color variations and veins.
The double meaning of translucent stones
Onyx and Alabaster are precious stones well-known for the infinite variety of colors and their incredible geometric patterns. These beautiful stones are widely used in antiquity by Egyptians, Greeks and Romans. Nowadays they have acquired new aesthetic values in contemporary architecture, as well as for their beauty, because of the particular translucency that allows to achieve amazing suggestions thanks to a homogeneous backlight.